ELEGANT ENCLAVE
OF TOWNS
Set apart by their unique style yet still connected to the Highlight community, this limited collection of loft residences redefines modern living.
Hazelton Developments' dream team of designers have excelled with the creation of Highlight's urban townhomes which come together in a striking streetscape while inside a world of luxury awaits.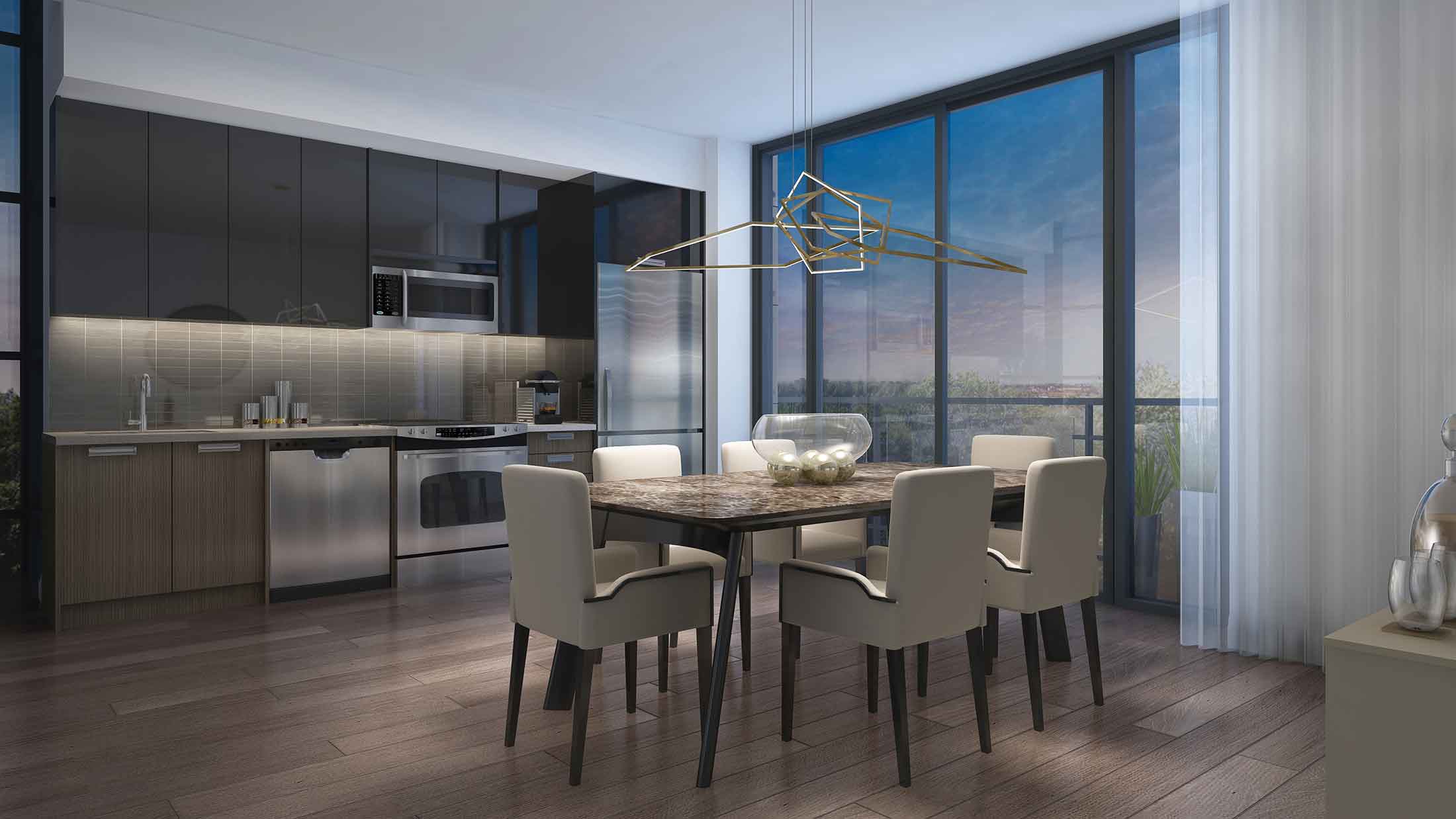 Open Concept Living
With their open concept designs, Highlight's townhomes bring together living room, dining room and kitchen into one supremely comfortable living area, ideal for both entertaining and your everyday enjoyment.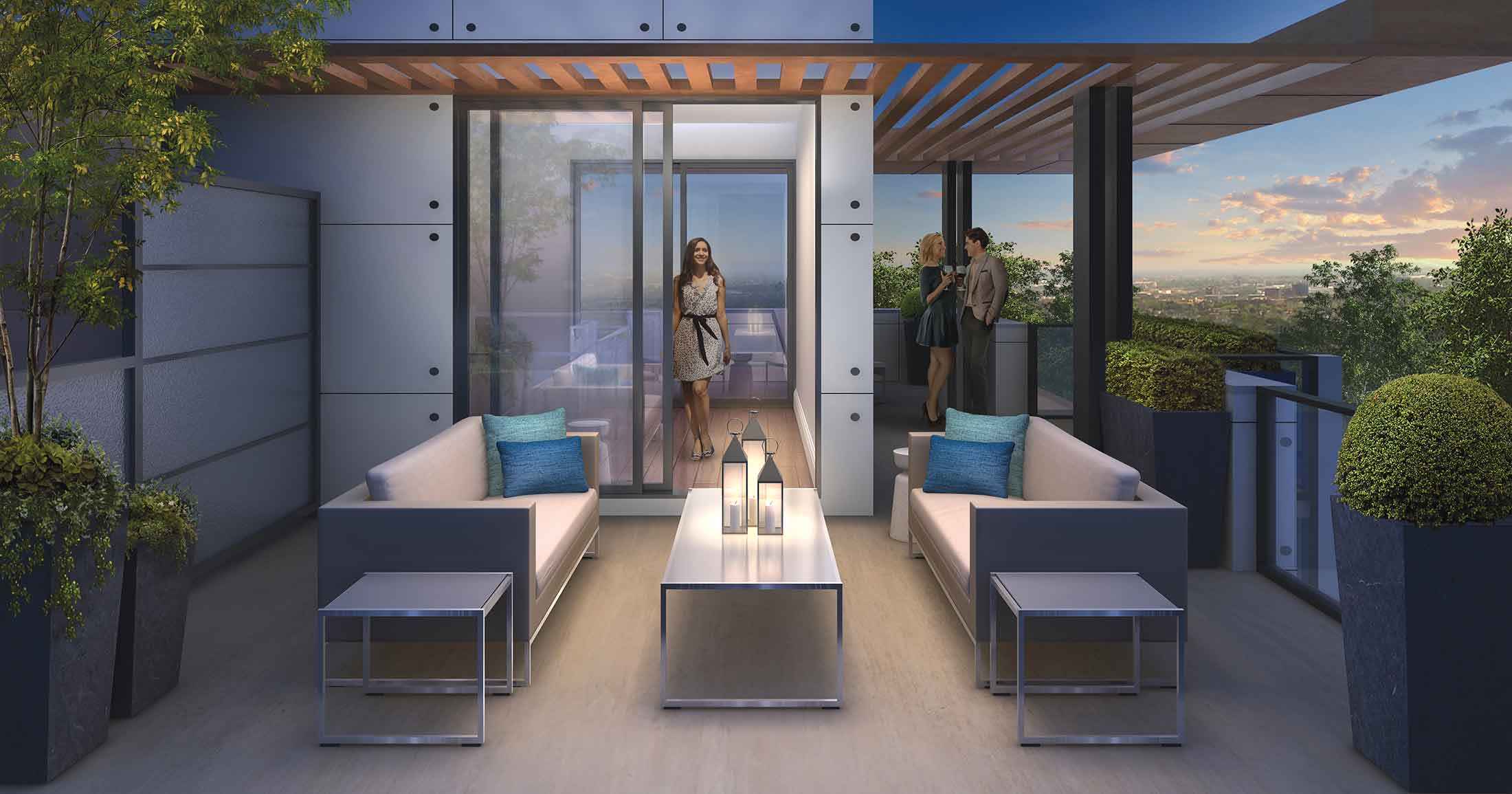 Rooftop Terrace
Many of the townhomes feature their own private rooftop terraces, allowing for all the joys of outdoor living, from enjoying your morning coffee to basking in the afternoon sun to enjoying an evening cocktail with friends.