building amenities
designed to shine
You don't have to be a celebrity to live like one. At Highlight, you will enjoy the best of Mississauga with a touch of Hollywood glamour.
The convenience of condominium living is tailor-made for those seeking all the advantages of homeownership with none of the hassles. Instead of cutting the grass or shovelling snow, take the time to enjoy yourself, making use of Highlight's fabulous facilities with family or friends, or simply the pleasure of your own company.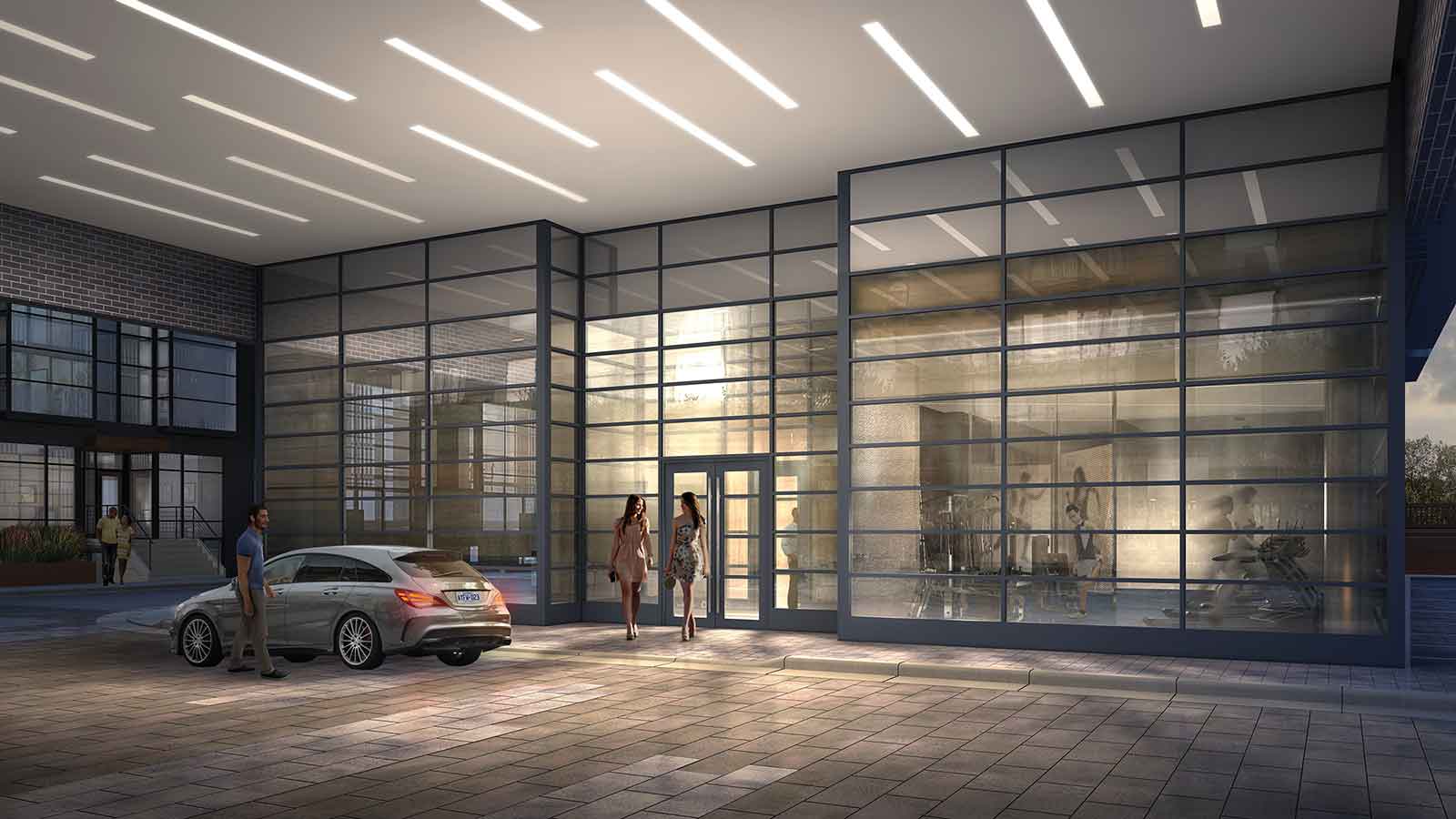 porte cochere entrance
Under the sheltering expanse of a porte cochere entrance, your first impression of Highlight is both grand and gracious, with a wall of floor-to-ceiling windows revealing the elegance that awaits inside.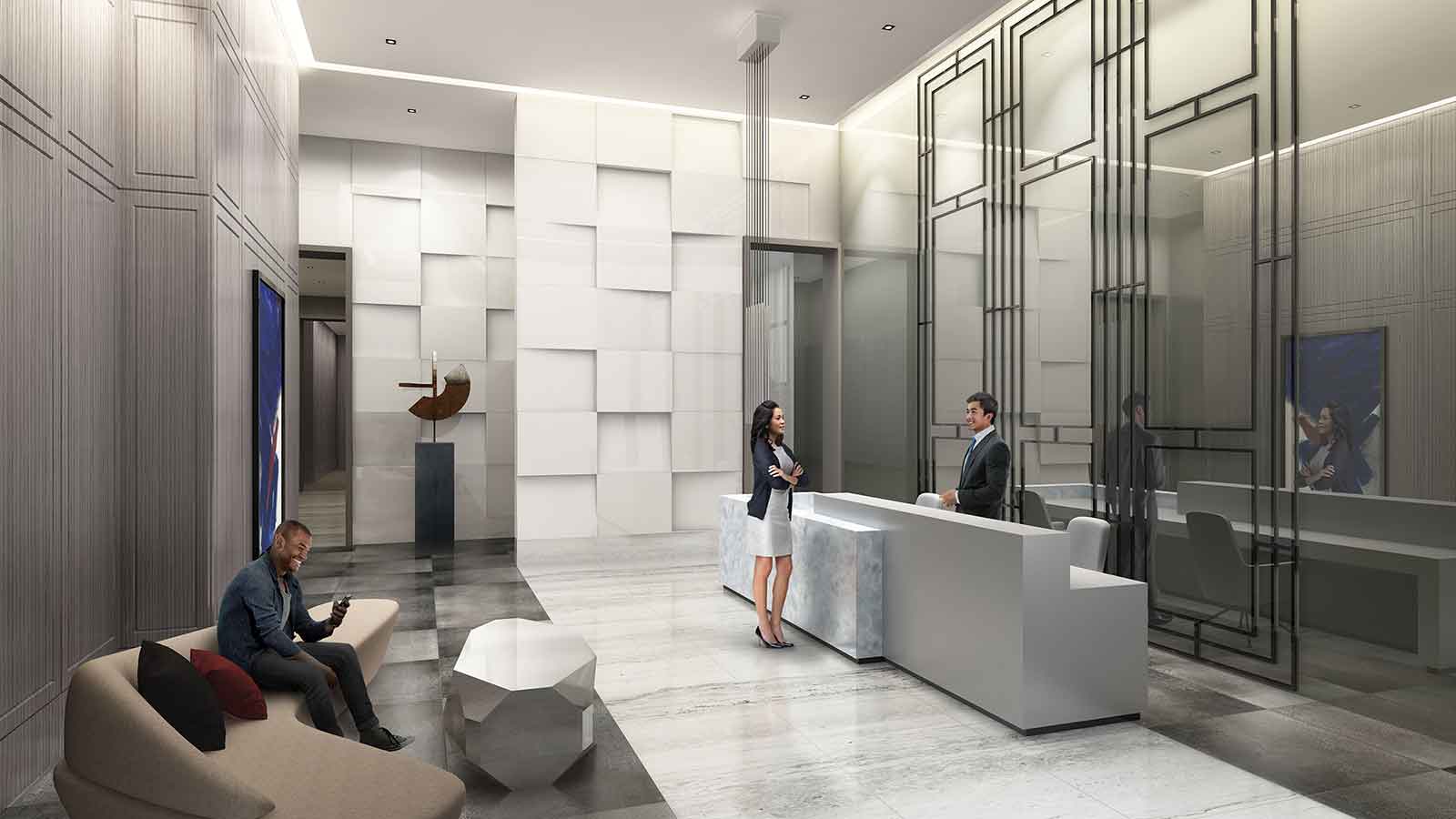 the Lobby
Arrive with a flourish in a lobby as chic as any art gallery. With a concierge to cordially greet you and your guests.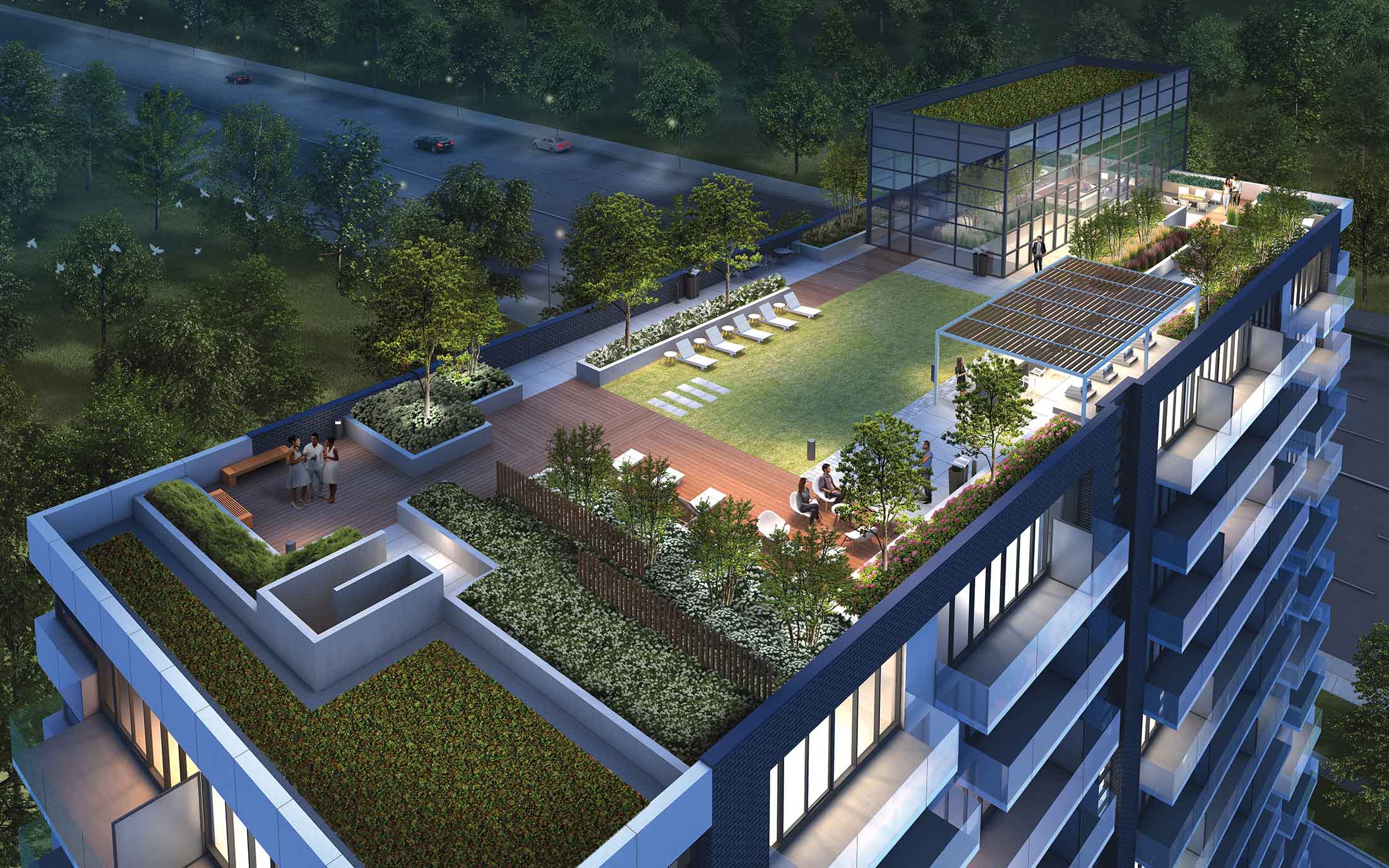 above it all
With Highlight's lushly landscaped Rooftop Terrace, get away from it all with quiet conversation areas, a lounge area for those seeking the sun, and breathtaking views of the city in every direction.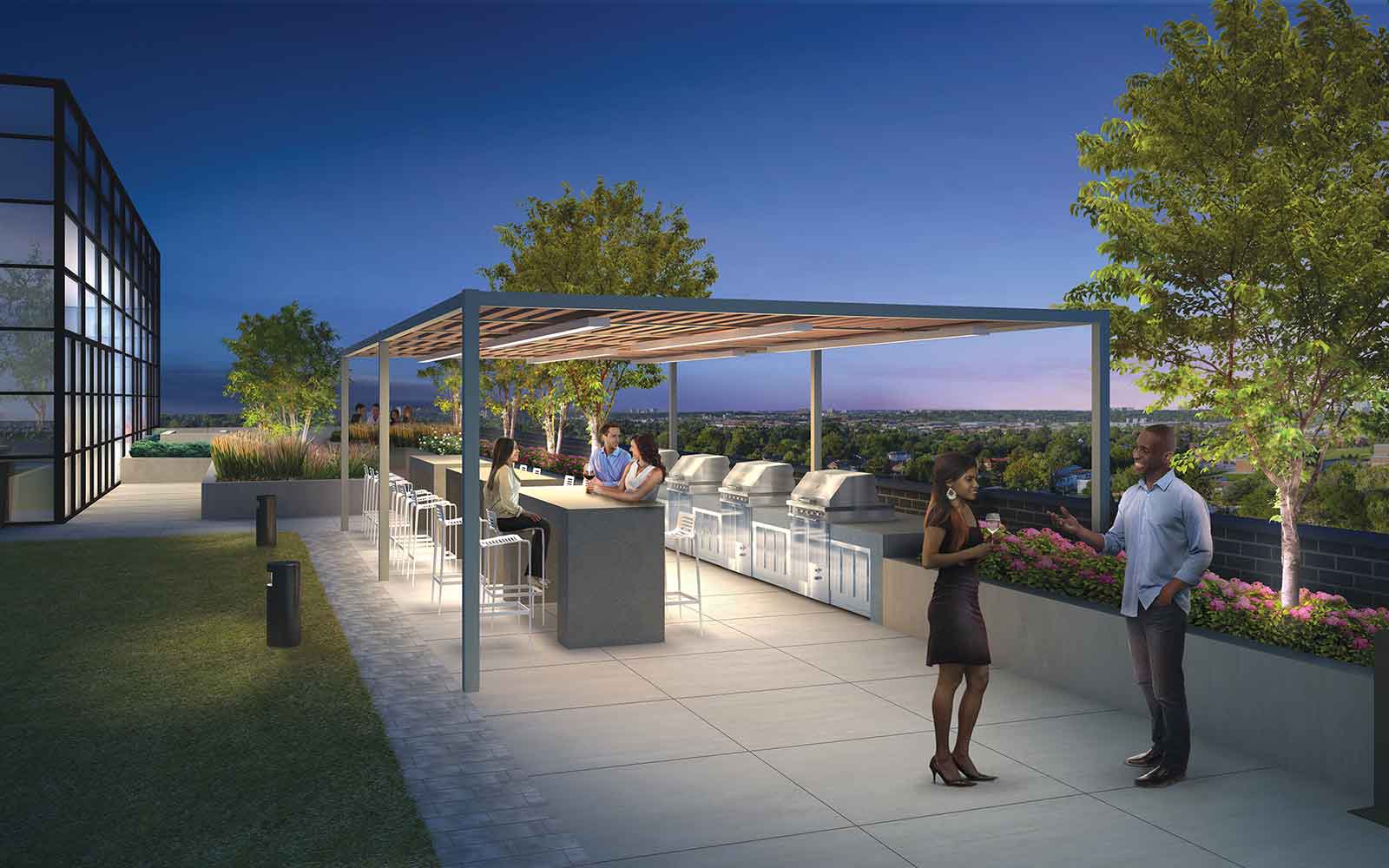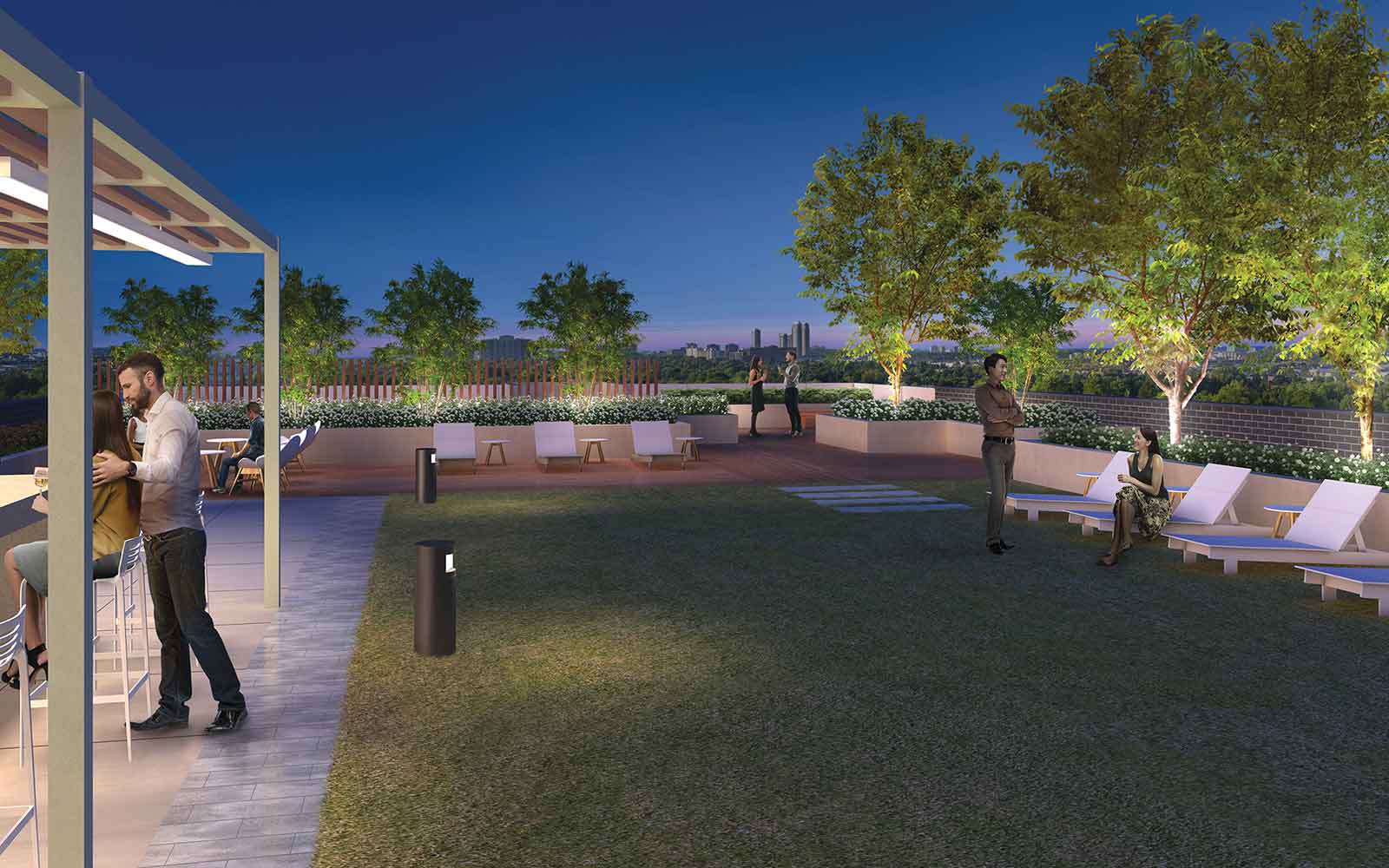 Your oasis in the SKY
When entertaining, al fresco dining is always a delicious possibility with the Rooftop Terrace's BBQ station, set under a sheltering pergola.